Natalie M. Koss, Esq., Managing Partner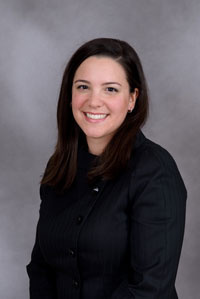 As a seasoned litigator, Ms. Koss has a record of achieving outstanding results for her clients in commercial and employment matters. She has litigated or participated in cases involving many areas of commercial litigation, including contract, real estate, labor and intellectual property disputes.
Ms. Koss is highly experienced in bank negligence and accounting negligence litigation. She has successfully litigated bank negligence cases, with damages valued into the millions of dollars, by asserting claims under the Uniform Commercial Code for acts of bank employee negligence, unauthorized ACH and wire transfers, unauthorized or fraudulent withdrawals, and other acts of negligence. Ms. Koss has litigated claims against accounting firms for negligence in failing to uncover acts of embezzlement.
Employment Law, Litigation & Severance Agreements
As part of her employment and labor law practice, Ms. Koss has litigated and secured settlements for numerous clients with employment claims, including gender and pregnancy discrimination, sexual harassment, age discrimination and race discrimination. She has litigated cases to enforce employee rights under the Americans with Disabilities Act, Age Discrimination in Employment Act, the D.C. Human Rights Act and Title VII. She is an experienced advocate in EEOC mediations.
Ms. Koss has extensive experience negotiating severance packages for employees. She has most recently negotiated lucrative severance and compensation packages for C-level executives, a cable media executive, computer software salespeople, government contractor executives, doctors and healthcare professionals and administrative assistants.
Ms. Koss is experienced in counseling and litigating claims related to non-compete agreements, employment contract disputes and sales commission disputes. In a recent sales commission lawsuit, Ms. Koss helped her client win a $1.1 million jury verdict.
Admissions
Ms. Koss is a member of the District of Columbia Bar where she served as the Chair of the Practice Management Service Committee and Nominations Committee. She serves as the Chair of the Solo and Small Practice Committee of the Bar Association of the District of Columbia. Ms. Koss is also an active member of the Metropolitan Washington Employment Lawyers Association. Ms. Koss is admitted to practice in both the District of Columbia and Maryland.