Our People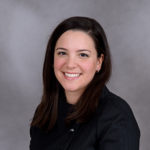 Natalie M. Koss, Esq.
Managing Partner
As a seasoned litigator, Ms. Koss has a record of achieving outstanding results for her clients in employment, federal employment and commercial matters. She has litigated or participated in cases involving many areas of commercial litigation, including contract, real estate, labor and intellectual property disputes.
Employment Law, Litigation & Severance Agreements
As part of her employment, federal employment and labor law practice, Ms. Koss has litigated and secured settlements for numerous clients with employment claims, including gender and pregnancy discrimination, sexual harassment, age discrimination, race discrimination and more. She has litigated cases to enforce employee rights under the Americans with Disabilities Act, Age Discrimination in Employment Act, the D.C. Human Rights Act and Title VII. Ms. Koss frequently counsels employees and professionals about severance agreements and represents them in severance package negotiations.
Natalie Koss maintains a substantial federal employment practice. Ms. Koss has significant experience representing federal employees in litigation and EEOC hearings, and she is an experienced advocate in EEOC mediation. Ms. Koss also counsels and represents federal employees in federal agency or inspector general investigations and in responding to proposed disciplinary and adverse actions.
Christopher Robertson
Associate Attorney
Christopher Robertson is an associate attorney serving the Firm's clients in its Employment, Federal Employment and Commercial Litigation practice areas.
Mr. Robertson earned his law degree from George Mason University School of Law with a focus on commercial law. In law school, Christopher was the Executive Editor of the Journal of International Commercial Law and worked as a law clerk for litigation firms and businesses in the Washington Metro Area. In his last year of law school, he worked as a summer associate and law clerk for an employment law firm in McLean, Virginia.
Prior to attending law school, Mr. Robertson worked as a paralegal for two different litigation firms representing disadvantaged plaintiffs and defendants. He earned his undergraduate degree from James Madison University.
Mr. Robertson is a member of the Virginia State Bar; not yet licensed to practice law in D.C.; supervised by a member of the D.C. Bar.

Lindsey Gotkin
Associate Attorney
Lindsey Gotkin is an associate attorney serving the Firm's clients in its Employment and Federal Employment practice areas. Ms. Gotkin serves the Firm's professional and executive employment clients, as well as Federal employees in discrimination matters.
Ms. Gotkin earned her law degree from DePaul University College of Law. She has served in positions at FINRA, a litigation law firm, and spent time clerking for judges in Chicago, Illinois and Erie, Pennsylvania. Ms. Gotkin previously worked for a PayPal subsidiary on its risk and compliance team. She earned her undergraduate degree from Mercyhurst University.
Ms. Gotkin is a member of the District of Columbia Bar, Maryland State Bar and Illinois State Bar.

Antonia Balboni
Law Clerk
Antonia Balboni serves the firm as a law clerk. Ms. Balboni previously worked with the Public Defenders Service of D.C. as an intern investigator for civil and general felony cases. Ms. Balboni holds a bachelor's degree in Psychology and Communication from the University of Rhode Island, and she is currently earning her master's degree in Forensic and Legal Psychology from Marymount University.