Our People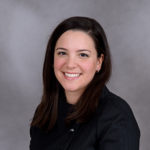 Natalie M. Koss, Esq.
Managing Partner
As a seasoned litigator, Ms. Koss has a record of achieving outstanding results for her clients in employment, federal employment and commercial matters. She has litigated or participated in cases involving many areas of commercial litigation, including contract, real estate, labor and intellectual property disputes.
Ms. Koss has extensive experience in complex litigation involving employment discrimination, non-compete agreements, employment contract disputes and unpaid sales commissions.
In recent cases, Ms. Koss won a $2.8 million arbitration award for a Federal technology sales representative for FMLA interference and retaliation claims. It is among the largest arbitration awards for the type of employment claims involved.
Ms. Koss also won a significant EEOC hearing victory for a senior Federal employee, which included a judgment for backpay, pre-judgment interest, instatement to an equivalent position, employment record expungement and compensatory damages. In an unpaid sales commission lawsuit, Ms. Koss helped her client win a $1.1 million jury verdict.

Employment Law, Litigation & Severance Agreements
As part of her employment, federal employment and labor law practice, Ms. Koss has litigated and secured settlements for numerous clients with employment claims, including gender and pregnancy discrimination, sexual harassment, age discrimination, race discrimination and more. She has litigated cases to enforce employee rights under the Americans with Disabilities Act, Age Discrimination in Employment Act, the D.C. Human Rights Act and Title VII. Ms. Koss frequently counsels employees and professionals about severance agreements and represents them in severance package negotiations.
Natalie Koss maintains a substantial federal employment practice. Ms. Koss has significant experience representing federal employees in litigation and EEOC hearings, and she is an experienced advocate in EEOC mediation. Ms. Koss also counsels and represents federal employees in federal agency or inspector general investigations and in responding to proposed disciplinary and adverse actions.
Krista Johnson
Associate Attorney
Krista Johnson is an associate attorney in the Employment & Federal Employment practice areas.
Prior to joining the Firm, Ms. Johnson clerked for the Honorable Judge Raquel Trabal and the Honorable Judge Sherri Beatty-Arthur of the D.C. Superior Court.
Ms. Johnson graduated from the George Washington University Law School. While in law school, she served as Production Editor of the Federal Communications Law Journal.
Ms. Johnson is originally from Iowa, where she worked for the Fifth Judicial District of Iowa and Iowa Legal Aid. She received her Bachelor of Arts in Political Science and International Studies from Iowa State University.
She is licensed to practice law in the District of Columbia.

Kyle Jamolin
Law Clerk
Kyle Jamolin is a law clerk assisting the attorneys in the Employment, Federal Employment, Real Estate and Commercial Litigation practice areas. Mr. Jamolin is a recent graduate of The Catholic University of America Columbus School of Law.

Jwalin Raval
Legal Assistant
Jwalin Raval is a legal assistant who currently attends the American University Washington College of Law as an evening student. He graduated with a Bachelors of Science in Criminology, Law and Society from George Mason University in 2020.