Our People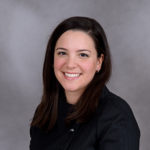 Natalie M. Koss, Esq.
Managing Partner
As a seasoned litigator, Ms. Koss has a record of achieving outstanding results for her clients in employment, federal employment and commercial matters. She has litigated or participated in cases involving many areas of commercial litigation, including contract, real estate, labor and intellectual property disputes.
Ms. Koss has extensive experience in complex litigation involving employment discrimination, non-compete agreements, employment contract disputes and unpaid sales commissions.
In recent cases, Ms. Koss won a $2.8 million arbitration award for a Federal technology sales representative for FMLA interference and retaliation claims. It is among the largest arbitration awards for the type of employment claims involved.
Ms. Koss also won a significant EEOC hearing victory for a senior Federal employee, which included a judgment for backpay, pre-judgment interest, instatement to an equivalent position, employment record expungement and compensatory damages. In an unpaid sales commission lawsuit, Ms. Koss helped her client win a $1.1 million jury verdict.

Employment Law, Litigation & Severance Agreements
As part of her employment, federal employment and labor law practice, Ms. Koss has litigated and secured settlements for numerous clients with employment claims, including gender and pregnancy discrimination, sexual harassment, age discrimination, race discrimination and more. She has litigated cases to enforce employee rights under the Americans with Disabilities Act, Age Discrimination in Employment Act, the D.C. Human Rights Act and Title VII. Ms. Koss frequently counsels employees and professionals about severance agreements and represents them in severance package negotiations.
Natalie Koss maintains a substantial federal employment practice. Ms. Koss has significant experience representing federal employees in litigation and EEOC hearings, and she is an experienced advocate in EEOC mediation. Ms. Koss also counsels and represents federal employees in federal agency or inspector general investigations and in responding to proposed disciplinary and adverse actions.
Kayla Massey
Associate Attorney
Kayla Massey is an associate attorney serving the Firm's clients in its Employment and Federal Employment practice areas. Ms. Massey pursues claims for employment discrimination, retaliation, harassment and more on behalf of individual employees. Ms. Massey represents clients from the private sector, as well as Federal employees.
Ms. Massey holds a J.D. from Tulane University Law School and an LL.M. from American University Washington College of Law. Ms. Massey is a member of the District of Columbia Bar.

Ashley Wilson
Associate Attorney
Ashley Wilson is an associate attorney serving clients in the Firm's Employment and Federal Employment practice areas. Ms. Wilson works with clients experiencing a variety of employment disputes, from discrimination claims and harassment to lost wages and sales commission disputes.
Ms. Wilson earned her undergraduate degree from George Washington University and holds a J.D. from William & Mary's Marshall-Wythe School of Law, in Williamsburg, VA. Ms. Wilson is a member of the Virginia State Bar; not yet licensed to practice law in D.C.; supervised by a member of the D.C. Bar.

Kyle Jamolin
Law Clerk
Kyle Jamolin is a law clerk assisting the attorneys in the Employment, Federal Employment, Real Estate and Commercial Litigation practice areas. Mr. Jamolin is a recent graduate of The Catholic University of America Columbus School of Law.

Talia Abrams
Legal Assistant
Talia Abrams serves the Firm as a legal assistant. She is a student at American University's School of Public Affairs and formerly served as an intern for Congresswomen Tulsi Gabbard and Bonnie Watson Coleman. She is the founder of a non-profit in Hawaii dedicated to establishing edible landscaping in local parks in Kaua'i.