Our People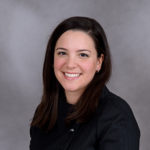 Natalie M. Koss, Esq.
Managing Partner
As a seasoned litigator, Ms. Koss has a record of achieving outstanding results for her clients in commercial and employment matters. She has litigated or participated in cases involving many areas of commercial litigation, including contract, real estate, labor and intellectual property disputes.
Ms. Koss is highly experienced in bank negligence and accounting negligence litigation. She has successfully litigated bank negligence cases, with damages valued into the millions of dollars, by asserting claims under the Uniform Commercial Code for acts of bank employee negligence, unauthorized ACH and wire transfers, unauthorized or fraudulent withdrawals, and other acts of negligence. Ms. Koss has litigated claims against accounting firms for negligence in failing to uncover acts of embezzlement. Read more…

Kassandra Haynes
Senior Associate Attorney
Ms. Haynes specializes in labor and employment law. She is experienced in employment discrimination, severance negotiation, employment agreements and more. Her wide range of experience in employment claims includes race discrimination, gender discrimination, sexual harassment, pregnancy discrimination, and age discrimination. Ms. Haynes has experience in matters involving enforcement of employees rights under the Americans with Disabilities Act, Age Discrimination in Employment Act, the D.C. Human Rights Act, and Title VII.
Before joining Potomac Legal Group, Ms. Haynes practiced in the area of immigration law. She worked on a variety of cases in family-based and employment-based immigration, including complex immigration matters involving waivers of inadmissibility and immigration consequences of criminal convictions. Read more…