Our People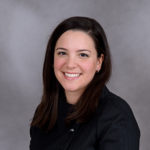 Natalie M. Koss, Esq.
Managing Partner
As a seasoned litigator, Ms. Koss has a record of achieving outstanding results for her clients in commercial and employment matters. She has litigated or participated in cases involving many areas of commercial litigation, including contract, real estate, labor and intellectual property disputes.
Ms. Koss is highly experienced in bank negligence and accounting negligence litigation. She has successfully litigated bank negligence cases, with damages valued into the millions of dollars, by asserting claims under the Uniform Commercial Code for acts of bank employee negligence, unauthorized ACH and wire transfers, unauthorized or fraudulent withdrawals, and other acts of negligence. Ms. Koss has litigated claims against accounting firms for negligence in failing to uncover acts of embezzlement. Read more…

Christopher Robertson
Law Clerk
Christopher Robertson assists the Firm as a law clerk in its commercial litigation, employment law and timeshare practice areas. He is currently pending admission in the Commonwealth of Virginia.
Christopher earned his law degree from George Mason University School of Law with a focus on commercial law. In law school, Christopher was the Executive Editor of the Journal of International Commercial Law and worked as a law clerk for litigation firms and businesses in the Washington Metro Area. In his last year of law school, he worked as a summer associate and law clerk for an employment law firm in McLean, Virginia.
Prior to attending law school, Christopher worked as a paralegal for two different litigation firms representing disadvantaged plaintiffs and defendants. He earned his undergraduate degree from James Madison University.

Katie O'Brien
Paralegal
Katie O'Brien provides experienced paralegal support to the Firm.